March 7, 2018




8:30 AM - 5:00 PM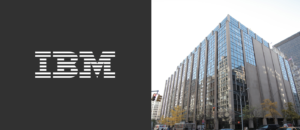 Overview
The IT landscape is rapidly evolving. New service management tooling has been introduced to address the challenges of managing the latest environments. You are cordially invited to a complimentary proof of technology workshop for exploring IBM® z Systems® optimization technologies.
Workshop Objectives
This Proof of Technology session provides attendees with multiple hands-on labs hosted on live IBM z Systems. You will explore new ways to manage service levels and prepare for the new era of IT service Management.
Attendees will have an opportunity to work with the IBM software and evaluate the offering for use on their mainframe systems.
Agenda
8:30 a.m.

Registration and Breakfast

 9:00 a.m.

Welcome and introduction

 9:15 a.m.

Innovations in IT Service Management for z

10:45 a.m.

Multiple Hands-on labs

Service Management Unite

OMEGAMON Performance Monitoring for




JVM, z/OS®, CICS, DB2®, IMS, MQ,




Storage, Networks, z/VM and Linux, CICS




Performance Analyzer

Operations Analytics for z Systems — Log Analysis

 12:00 p.m.

Lunch (Provided by IBM)

 12:30 p.m.

Application Performance Management demo

 1:00 p.m.

Hands-on labs continued

 4:00 p.m.

Closing remarks
Location
Address:
63 Madison Ave
, Room: 08121,
New York
,
New York
,
10016
,
United States